Sotheby's holds "Precious Watches" auction in New York. A Patek Philippe Ref.15.18 Perpetual Calendar Moon Phase Chronograph 18K rose gold watch (Lot 55) was auctioned for US$9,570,900 (equivalent to approximately RMB 60.92 million), making it the second-highest Patek Philippe antique watch ever sold at public auction.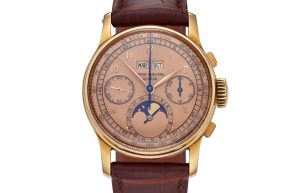 Historically, Patek Philippe has produced a total of nearly 300 Ref.1518 watches, but most are made of gold, and only about one-fifth are rose gold models. Of these, only 14 are "pink on pink", that is, a rose gold case with a salmon-colored dial.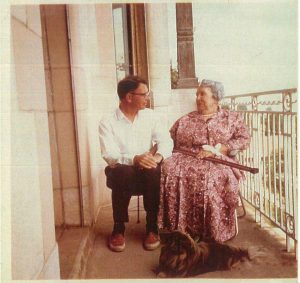 The watch in this auction was produced in 1948 and once belonged to Prince Tewfik Adil (TA) Toussoun. The latter, a cousin of Egypt's last king, Farouk I, died earlier this year at the age of 95. According to the accompanying certificate, Tewfik Adil (TA) Toussoun purchased the watch on July 25, 1951. It is worth mentioning that this is also the only Patek Philippe Ref.1518 "pink on pink" watch with an original certificate.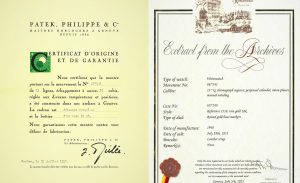 Since then, the watch has been in the hands of Tewfik Adil (TA) Toussoun, but appears to be rarely worn and in near-original condition. All of these factors combine to generate great interest from bidders. The watch was estimated at $1.2 million to $2.2 million before the auction, and a client represented by Ken Rende finally won the auction with a bid of $8.1 million, plus a commission of $9.5709 million.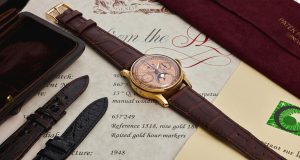 This lot is the second-highest Patek Philippe antique watch ever sold at public auction, second only to the Ref.1518 stainless steel watch sold by Phillips in 2016 (9.6 million Swiss francs, about 76 million yuan at the exchange rate at that time) , even if the scope is expanded to all brands and all timepiece categories, its auction price can rank fifth in history.